Responsible Investment Profiles and Ratings for the Financial Markets
Publicly-available responsible investment headline ratings and profiles
Detailed ratings, insights and tools available on the BuildRI platform
Responsible Investment Profiles and Ratings for the Financial Markets
Publicly-available responsible investment headline ratings and profiles on managers
Detailed ratings, insights and tools available on the BuildRI platform
Leverage Our 20+ Year Track Record in ESG
Our Clients and Impact
Our company heritage is firmly anchored in our 20+ year providing governance reporting and insight programs for the world's largest and most influential corporations and asset managers. Our dedicated team is grateful to support our clients' responsible investment programs and proud to be a part of driving positive impact.
$
10

+

Trillion
Total Assets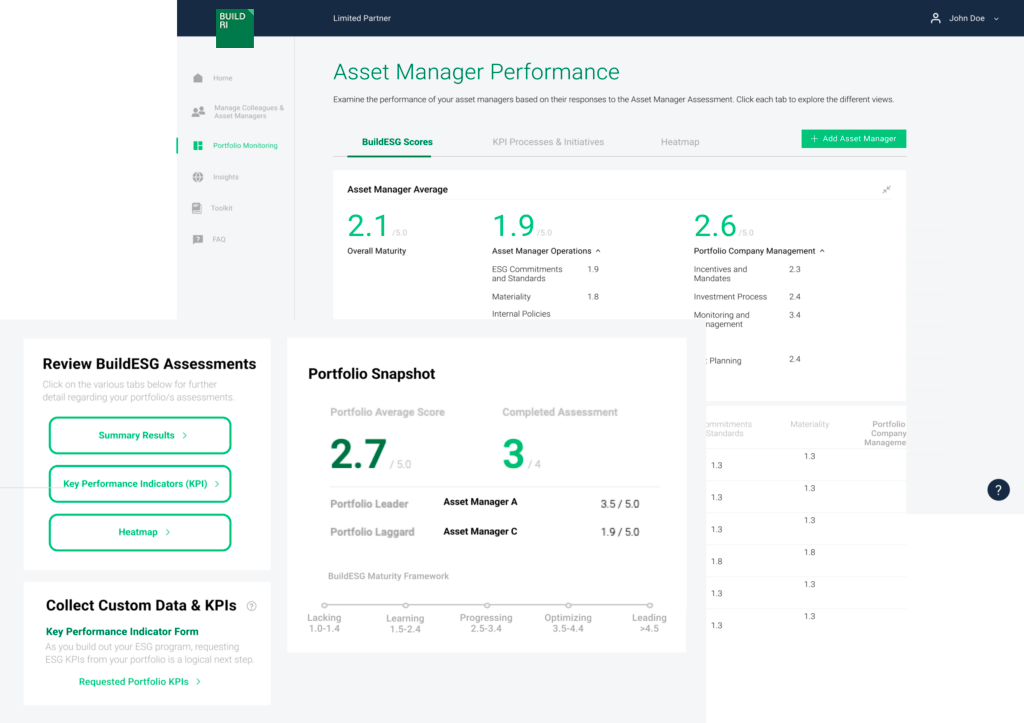 Access Detailed Ratings and Build Your Portfolio on Our Award Winning Platform
The BuildRI Platform streamlines detailed ESG and responsible investment assessments, gathering intelligence faster, smarter and more efficiently for leading limited partners, lenders and investment managers.
Transparent Ratings Aligned with Global Frameworks and Standards
BuildRI ratings indicate the maturity levels and integration of ESG and responsible investment practices
BuildRI ratings are available for managers with publicly-disclosed ESG and responsible investment disclosures
Confidential ratings and content are also available on the BuildRI platform
Access headline ratings and profiles on our website and detailed ratings on the BuildRI platform
2,000+
Ratings
16+
Categories Rated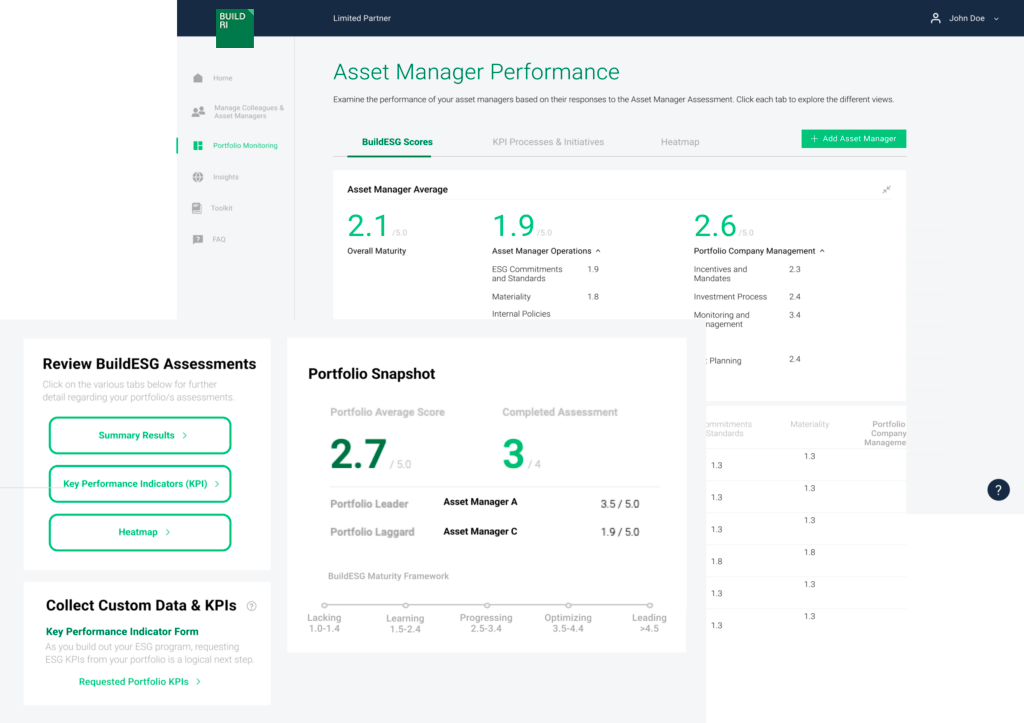 For Alternative Investment Managers
Learn more about how you can partner with BuildRI to connect with limited partners, lenders and other stakeholders seeking managers with responsible investment practices.
What Our Clients Have To Say